Customizing the Juo subscription widget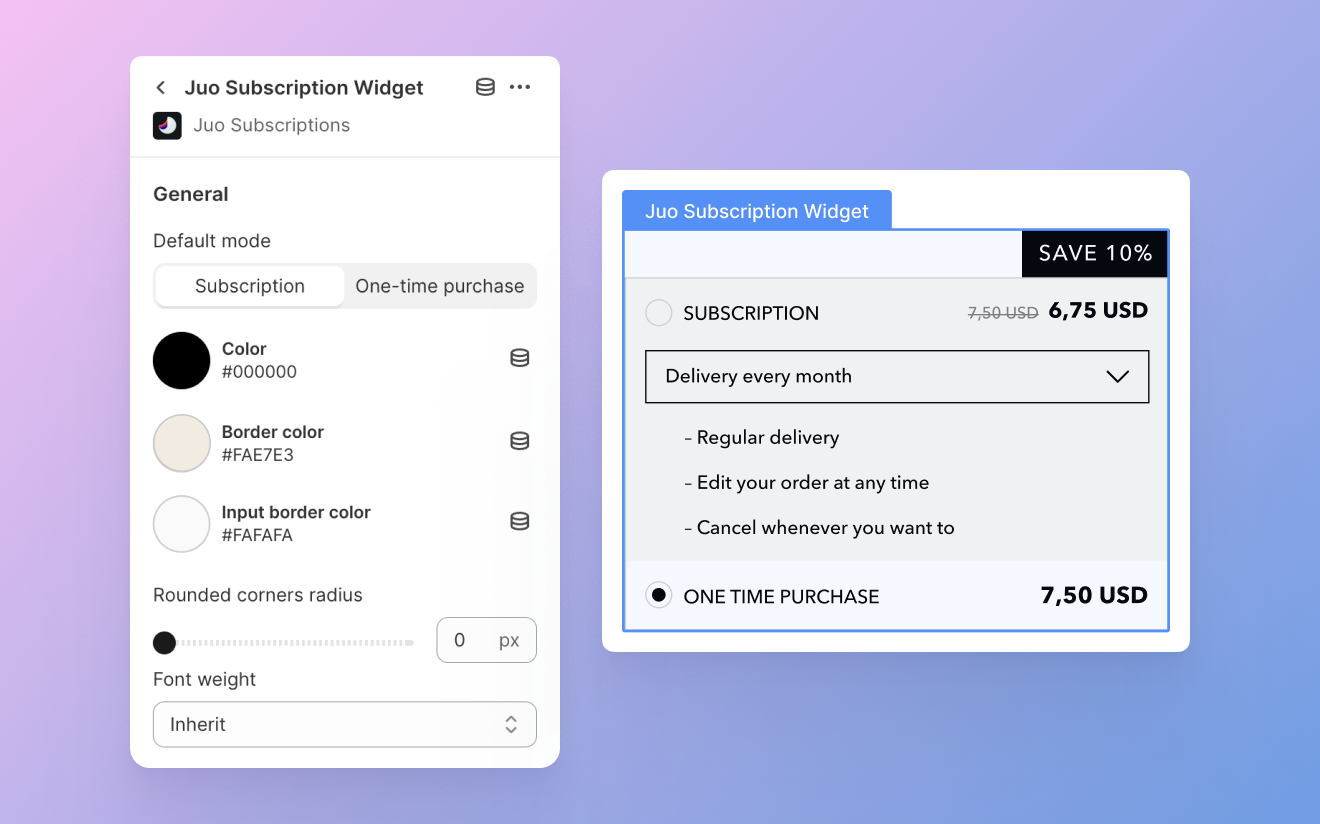 The Juo widget comes with flexible customization options that allow you to tailor its appearance to match your Shopify storefront. To get started with customization, open your default Product page template and left-click on the Juo Subscription Widget. This will open the settings panel, where you can adjust the appearance of the widget to your current theme.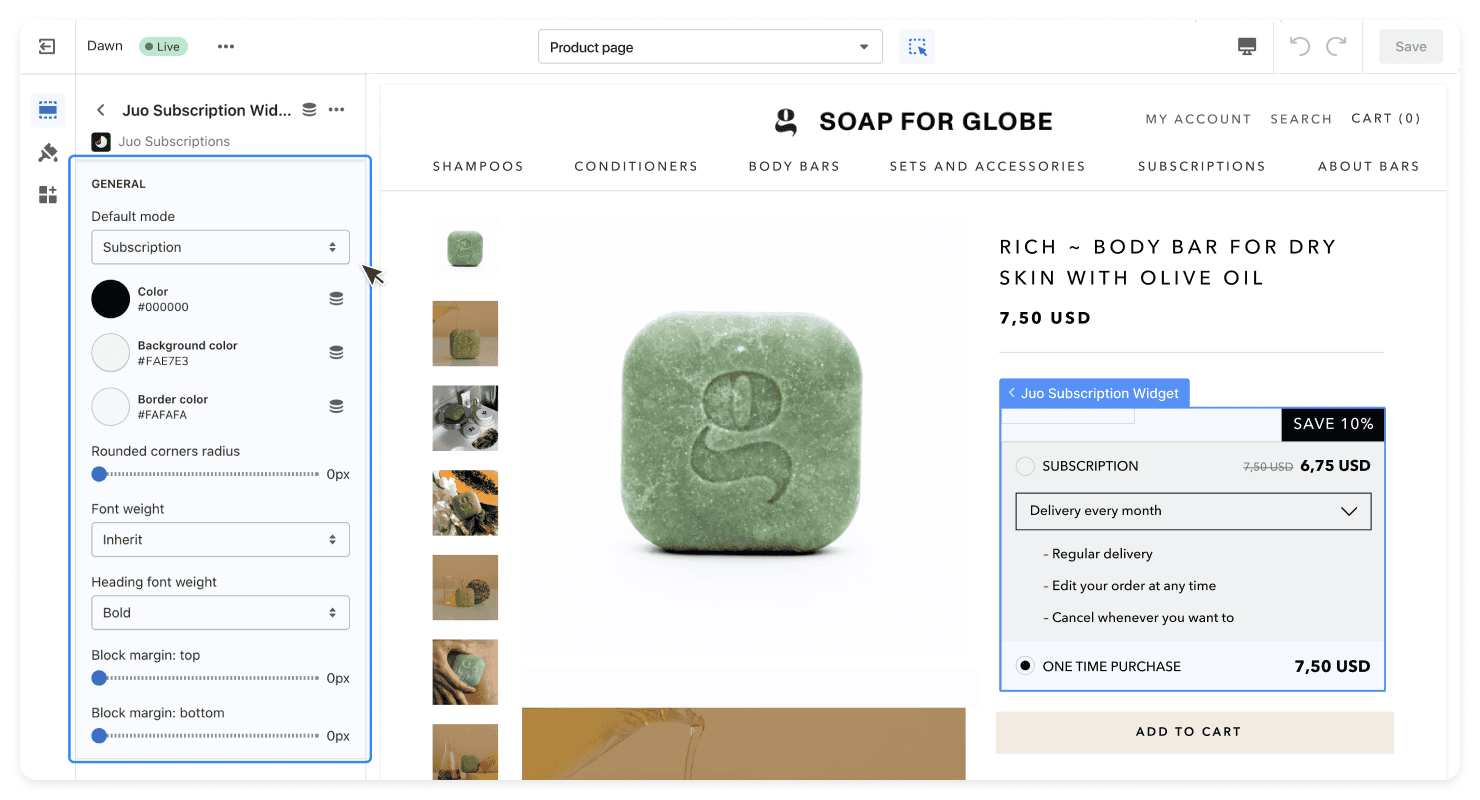 You can adjust the main and secondary background colors of the widget, and choose a border color to make it stand out a little bit more. You can also pick the font colors to match.
The default fonts will be set up to match your storefront settings, but you can pick any font face, weight, or style you need.
You can label the one-time and subscription purchases, as well as modify which option will be selected by default.
It's possible to provide custom USPs for the products on your site and display them in the widget. The USPs can be customized in terms of content, color, size, line height, and style.
The available customizations should cover most use-cases, but if your storefront needs more advanced customizations, the custom CSS option is also available.
If you can't see the Juo Subscriptions Widget block, find out how to add it to your theme here